The Official Terahertz Store:
The Terahertz Store offers revolutionary Terahertz technology that enables imaging and sensing applications never achieved with other imaging technologies. The manufacturer "TeTechS Inc." is a leading innovator of advanced terahertz technology solutions committed to developing terahertz sensor and imaging systems for industrial and scientific applications. TeTechS Inc. draws on the distinctive characteristics of leading-edge terahertz technology to develop unique non-destructive and non-invasive sensing and imaging solutions.
Our systems can see features of interest behind enclosures or inside packages, which are invisible to other imaging modalities. The systems can identify materials in mixtures and composites by resolving their unique terahertz spectral signatures. The Customers' problems can be solved in ways that cannot be addressed by other imaging modalities such as X-Ray and infrared imaging. The company's vision is to become a major terahertz technology solutions provider to the industries worldwide through developing innovative terahertz imaging and sensing system solutions.
Our Customer Satisfaction Guarantee:
TeraHertzstore.com has prioritized customer satisfaction and assures the very best online shopping experience. Our team is comprised of consummate professionals that are readily available during business hours (9am-5pm Central Time) to answer any inquiry. If you need more information or have any questions, please visit our Customer Service Section.
Help Center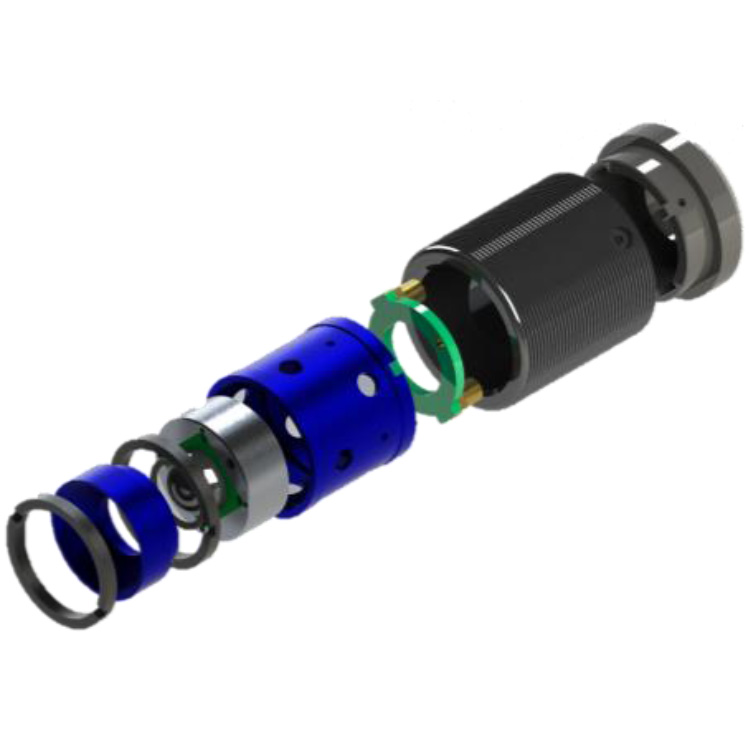 Wideband Terahertz Free-Beam Sensor
A Terahertz Free-Beam Sensor (FBS) is a type of sensor that can be used to detect terahertz radiation based on the principle of terahertz photoconductivity. When terahertz radiation hits a semiconductor material, it can cause the electrons in the material to become excited. This creates a current that can be detected by the sensor. Wide frequency bandwidth sensors (WFBSs) can detect terahertz radiation over a wide frequency range.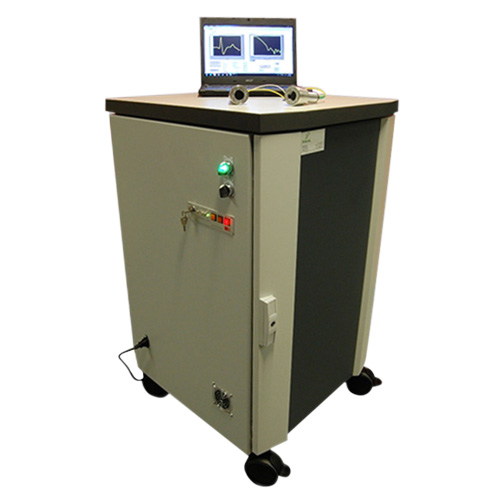 Fiber Coupled Spectrometer
A terahertz fiber-coupled spectrometer (THz-FCS) is a type of spectrometer that uses a fiber-optic cable to transmit terahertz radiation to a detector. This makes it possible to measure terahertz radiation over a wide frequency range and with high sensitivity. TeTechS Rigel 1550 is portable, modular, compact, and reconfigurable - capable of testing solid, powder, thin film, gas, and liquid samples for material sensing and characterization applications.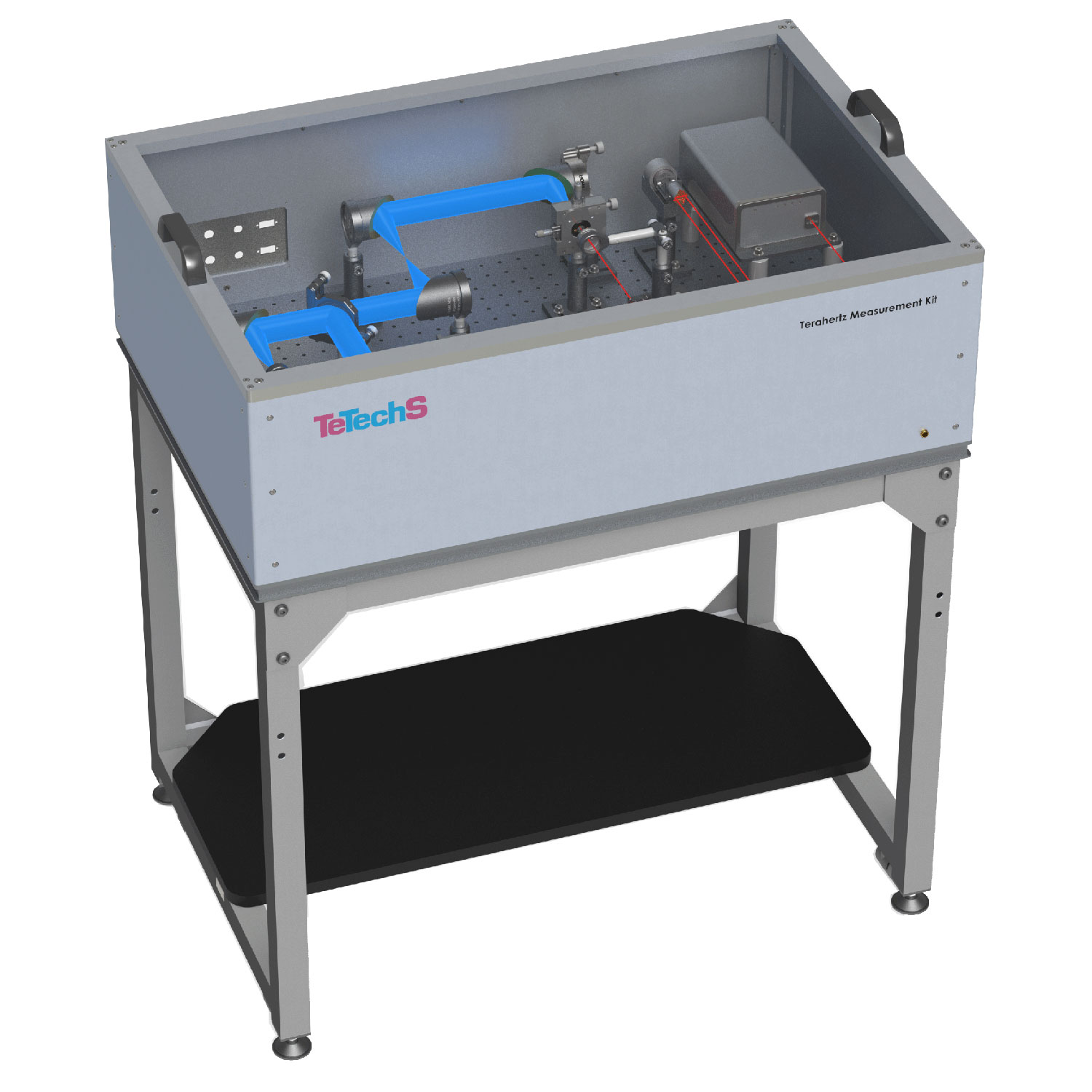 Air-Coupled Time Domain Measurement Kit
A terahertz air-coupled time domain measurement kit (ACMK-F) is a type of terahertz measurement kit that uses air as the coupling medium between the terahertz source and the detector. Complete with the highest quality components such as a Topitca femto-second laser and TeTechS' photoconductive antennas, the kit allows for optimal realization of transmission and reflection measurement configurations.
An emerging technology with the potential to revolutionize a wide range of industries.
Terahertz (THz) technology is a field of study that deals with the generation, manipulation, and detection of electromagnetic radiation with frequencies between 0.1 and 10 THz. This frequency range is located between microwaves and infrared radiation in the electromagnetic spectrum.
THz technology has a wide range of potential applications:
Security: THz scanners can be used to detect concealed weapons, explosives, and drugs.
Material characterization: THz spectroscopy can be used to identify and analyze materials.
Medical imaging: THz imaging can be used to image the human body without the use of ionizing radiation.
Communication: THz waves can be used for high-speed, low-power communication.
THz technology is still in its early stages of development, but it has the potential to revolutionize a wide range of industries.
Advantages of THz technology:
Non-ionizing radiation: THz radiation is non-ionizing, which means it does not damage DNA. This makes it a safe and attractive alternative to X-rays and other forms of ionizing radiation.
High speed: THz waves can travel through air and other materials with little attenuation, which makes them ideal for high-speed communication.
Low power: THz waves require very little power to generate and detect, which makes them ideal for portable devices.
Challenges of THz technology:
Difficult to generate and detect: THz waves are difficult to generate and detect, which has limited their commercial development.
Short wavelength: THz waves have a short wavelength, which makes them difficult to focus and collimate.
Atmospheric absorption: THz waves are absorbed by water vapor and other atmospheric gasses, which limits their range.
Despite these challenges, THz technology is a promising field of research with the potential to revolutionize a wide range of industries.