Terahertz Fiber Coupled Spectrometer at 1550 nm (Rigel-1550)
Price:
$119,000.00
$159,000.00
You Save: $40,000.00 (25% Off)
Modular, fast, reconfigurable, compact, and portable.
Fiber coupled and movable transmitter and receiver heads.
High speed scans.
Built-in data acquisition, data processing, and data display software.
Adjustable scan speed, scan range, and averaging time.
Transmission, reflection, and attenuated total reflection measurement modules.
Turn-key and easy to operate.
Nitrogen purge option.
Intuitive user interface.
Can be used for testing of solids, liquids and gases.
Permanently aligned optics.
Provides real-time measurement.
Hidden objects/features imaging.
Reconfigurable around sample.
Inter-molecular spectral response.
Amplitude & phase measurement.
Compatible to automation lines.
Time-of-Flight 3D imaging.
Time-domain pulse measurement
Product Features
The TeTechS Rigel 1550 is a portable, modular, compact, and reconfigurable terahertz time-domain spectrometer system capable of testing solid, powder, thin film, gas, and liquid samples for material sensing and characterization applications. The fiber coupled movable transmitter and receiver heads which are driven by a 1550 nm fs fiber laser, can be mounted around the object/sample/process under test, for the cases where bringing the object/sample/process under test inside the spectrometer housing is not feasible.
The Rigel 1550 Terahertz spectrometer is portable, modular, compact, fast and reconfigurable for analysis of solids, liquids, powders and gases. With its revolutionary fiber coupled Terahertz sensor technology, the Rigel 1550 provides higher performance and flexibility than the state of the art in Terahertz systems. Allowing better discrimination, less complex signal analysis, and enabling application which cannot be robustly achieved with previous spectrometry technology.
Applications include but are not limited to:
Material characterization.
Material sensing.
Non-destructive test.
Terahertz spectroscopy.
Hidden object detection.
Product inspection.
Manufacturing quality control.
Material identification, such as plastics, pulp, paper, gels, organic powders, adhesives ect...
Thickness measurement and uniformity analysis.
Coating and then film analysis.
Additives analysis.
Electronic chip fault analysis.
Product Details
| | |
| --- | --- |
| Scanning Mode: | Slow and Fast Scan |
| Slow Scan Range: | up to 1.3 ns |
| Fast Scan Range: | up to 65 ps |
| Slow Scan Speed: | 10 mm/s to 0.5 mm/s |
| Fast Scan Rate: | up to 20 waveforms/s |
| Terahertz Bandwidth: | > 1 THz |
| Spectrum Dynamic Range: | > 55 dB slow scan; > 40 dB fast scan |
| Laser Wavelength: | 1559 nm |
| Size (W x L x H): | 60 cm X 60 cm X 105 cm |
| Weight: | 250 lbs |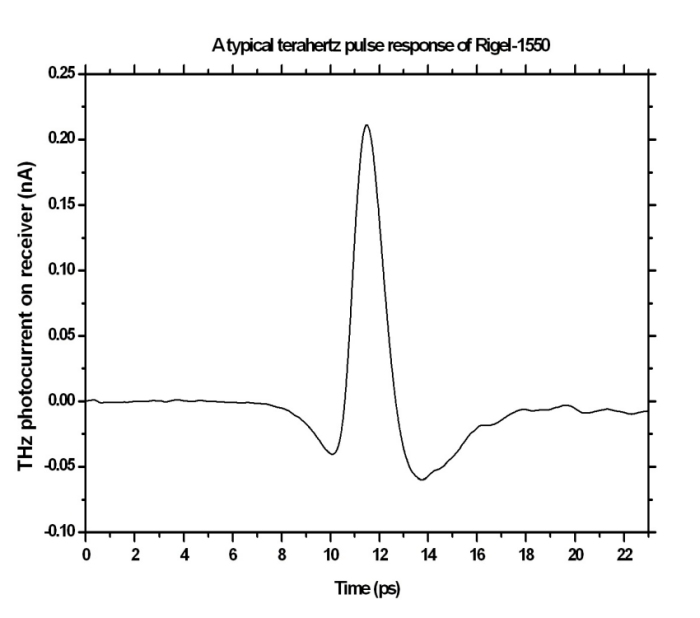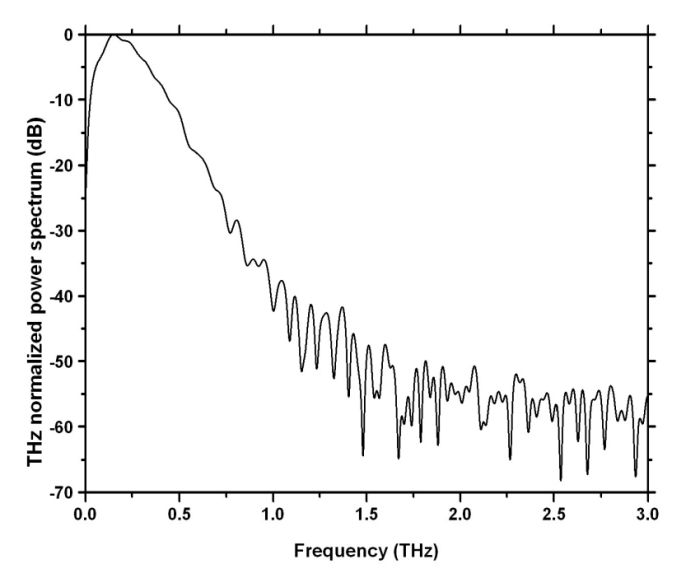 Product Specs
Product Manuals
If you are interested in ordering a large quantity of items you may qualify for volume pricing discounts. Volume Discount Pricing is a great way for customers to save big on large, bulk orders of most items available in our store. Please send a bulk order request to our friendly sales staff so they may create a quote and provide personal service for your order! You will receive a response within 1-2 business days and our office hours are Monday through Friday, 8am-5pm CST.
We make it as easy as possible to ensure you get the lowest prices available:
Let us know what products & the quantities you are interested in.
Get a detailed quote from a dedicated sales rep.
Our warehouse ships directly to you.
You enjoy the savings & are now a preferred customer.
Send A Request Now